I get a ton of emails about editing and if you want a lot of help with editing in Photoshop you definately need to visit MCP ACTIONS. Her actions are amazing and her blog is very informative.
Here are a few SOOC photos that I took and Jodi from MCP actions worked her magic with her photoshop actions… take a look.
Do you want to know how to get vibrant color using Photoshop actions? Here is a photo of mine that Jodi, of MCP Actions worked "actions magic " on.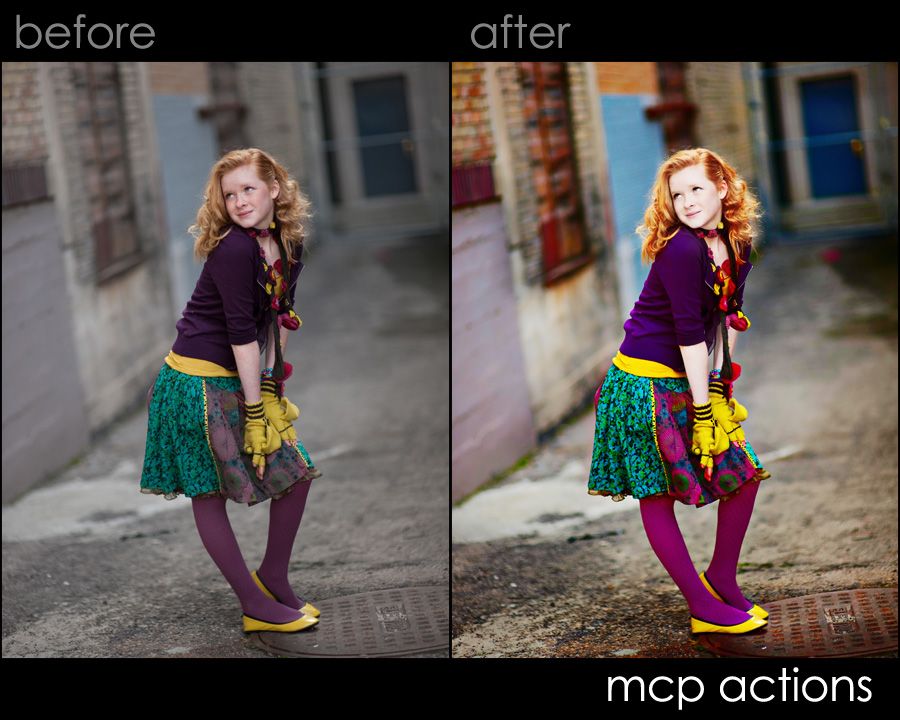 Here is her step-by-step blueprint of what she did:
Used Magical Clarity from the Bag of Tricks action set
Used Magic Mid-tone Lifter at 64% opacity (also from Bag of Tricks action set)
For vibrant color- Magical Color Finder Brush action with the layer set to 100% (again from Bag of Tricks action set). Painted everywhere at full opacity except on skin and hair and then changed the brush opacity to 45% and painted on her hair.
Used Magical Contrast (yep – Bag of Tricks action set again), opened the folder and used low setting at default opacity
Then ran Magic Mid-tone Lifter again. This time at opacity at 54%
Used Magic Skin actions and adjusted the opacity to 48%.
Used Eye Doctor action onto make eyes sharper and brighter.
Used FREE Photoshop actions – Touch of Light, Touch of Darkness. I painted with a 25% brush to lighten specific areas and a 35% brush to burn certain areas. I prefer this to the dodge and burn tools, as those work directly on pixels, versus this which works on adjustment layers.
Here is a studio Image: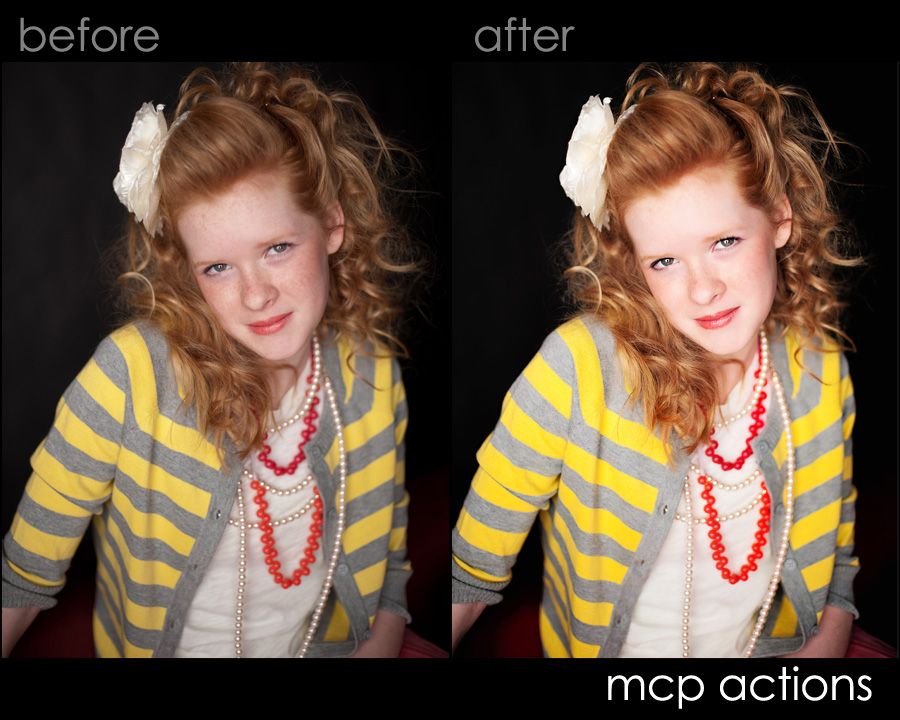 Here is her step-by-step blueprint of what she did:
Start with Color Burst from the Complete Workflow action set. This set does everything from defogging the image to brightening, popping color, and sharpening, all in one action and fully adjustable.
Next the background looked a little light – to darken it it, used Studio Black Drop from Bag of Tricks action set – opacity set to 80%
Flattened next
Wanted smoother, brighter skin- used Magic Skin actions at 39%